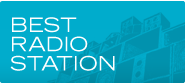 I just want to take the time to say a MASSIVE THANK YOU to all the Sub.FM Fans, listeners, DJs, chatroomers and silent listeners for voting us "Best Radio Station" in the Dubstep Forum Awards!
It's not many stations that can say they have won, and we have done it twice (first in 2007) and this time is extra special because it's our 10th Birthday this year!
From what started as a personal project with just a few DJ friends has, over the years, changed my whole life and gone from being just a part of it to being pretty much all of it!
Sub.FM has taken me all over the world, from Australia to the Ukraine, Romania to the USA. I've made friends the world over, met my fiancée through it (kind of) and made friends and contacts that will last a lifetime!
And we are still just getting started! hehe
Over the next 10 years who knows where this journey will go, but with all of the extremely talented artists we have, the amazing community of listeners, and the drive we all share to push the music we love you know it will be a fun ride!
I hope to see you all at at least one of the #10YearOfBass events we are planning for 2014!
Until then thank you, and see you in the chat!